Ad blocker interference detected!
Wikia is a free-to-use site that makes money from advertising. We have a modified experience for viewers using ad blockers

Wikia is not accessible if you've made further modifications. Remove the custom ad blocker rule(s) and the page will load as expected.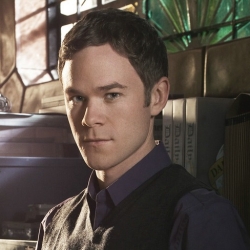 Aaron Ashmore
(
b.
October 7, 1979) portrayed Jimmy Olsen, both the older brother
Henry James Olsen
and the adult version of the younger
James Bartholomew Olsen
, on the television series
Smallville
.
He is the identical twin of Shawn Ashmore who had appeared in prior seasons of the series.

(External Links: The actor's entries on IMDb and Wikipedia)


Selected Filmography
| Series/Episode | Date | Role |
| --- | --- | --- |
| Smallville | 2001-2011 | |
|      "Zod" | September 28, 2006 | Henry James Olsen |
|      "Wither" | October 12, 2006 | Henry James Olsen |
|      "Fallout" | November 2, 2006 | Henry James Olsen |
|      "Static" | November 16, 2006 | Henry James Olsen |
|      "Subterranean" | December 7, 2006 | Henry James Olsen |
|      "Hydro" | January 11, 2007 | Henry James Olsen |
|      "Crimson" | February 1, 2007 | Henry James Olsen |
|      "Trespass" | February 8, 2007 | Henry James Olsen |
|      "Freak" | February 15, 2007 | Henry James Olsen |
|      "Noir" | May 3, 2007 | Henry James Olsen |
|      "Fierce" | October 11, 2007 | Henry James Olsen |
|      "Cure" | October 18, 2007 | Henry James Olsen |
|      "Lara" | November 1, 2007 | Henry James Olsen |
|      "Gemini" | December 13, 2007 | Henry James Olsen |
|      "Hero" | March 13, 2008 | Henry James Olsen |
|      "Traveler" | March 20, 2008 | Henry James Olsen |
|      "Veritas" | March 27, 2008 | Henry James Olsen |
|      "Descent" | April 17, 2008 | Henry James Olsen |
|      "Sleeper" | April 24, 2008 | Henry James Olsen |
|      "Apocalypse" | May 1, 2008 | Henry James Olsen (Altered timeline) |
|      "Quest" | May 8, 2008 | Henry James Olsen |
|      "Arctic" | May 15, 2008 | Henry James Olsen |
|      "Odyssey" | September 18, 2008 | Henry James Olsen |
|      "Instinct" | October 9. 2008 | Henry James Olsen |
|      "Committed" | October 16, 2008 | Henry James Olsen |
|      "Prey" | October 23, 2008 | Henry James Olsen |
|      "Identity" | October 30, 2008 | Henry James Olsen |
|      "Abyss" | November 13, 2008 | Henry James Olsen |
|      "Bride" | November 20, 2008 | Henry James Olsen |
|      "Turbulence" | March 19, 2009 | Henry James Olsen |
|      "Stiletto" | April 23, 2009 | Henry James Olsen |
|      "Beast" | April 30, 2009 | Henry James Olsen |
|      "Doomsday" | May 14, 2009 | Henry James Olsen |
|      "Finale, Part II" | May 13, 2011 | James Bartholomew Olsen |