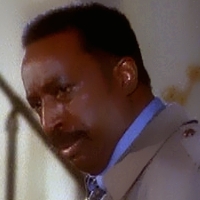 Mel Winkler
(
b.
October 23, 1941) portrayed
Inspector Henderson
in the
pilot episode
of
Lois & Clark: The New Adventures of Superman
, with the role being taken over by
Brent Jennings
. Later he reprised the role, voicing
the character
for the animated series
Superman
. He also voiced
Lucius Fox
for the animated series
The New Batman Adventures
.
(External Links: The actor's entries on IMDb and Wikipedia)


Selected Fimography
Ad blocker interference detected!
Wikia is a free-to-use site that makes money from advertising. We have a modified experience for viewers using ad blockers

Wikia is not accessible if you've made further modifications. Remove the custom ad blocker rule(s) and the page will load as expected.