Ad blocker interference detected!
Wikia is a free-to-use site that makes money from advertising. We have a modified experience for viewers using ad blockers

Wikia is not accessible if you've made further modifications. Remove the custom ad blocker rule(s) and the page will load as expected.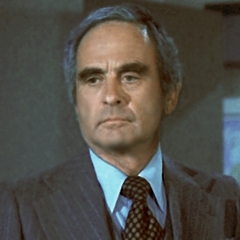 Norman Burton
(
b.
December 5, 1923 -
d.
November 29, 2003) portrayed
Joseph Atkinson
on the television series
Wonder Woman
.
(External Links: The actor's entries on IMDb and Wikipedia)


Selected Filmography
| Series/Episode | Date | Role |
| --- | --- | --- |
| Wonder Woman | 1975-1979 | |
|      "The Return of Wonder Woman" | September 16, 1977 | Joseph Atkinson |
|      "Anschluss '77" | September 23, 1977 | Joseph Atkinson |
|      "The Man Who Could Move the World" | September 30, 1977 | Joseph Atkinson |
|      "The Bermuda Triangle Crisis" | October 7, 1977 | Joseph Atkinson |
|      "Knockout" | October 14, 1977 | Joseph Atkinson |
|      "The Pied Piper" | October 21, 1977 | Joseph Atkinson |
|      "The Queen and the Thief" | October 28, 1977 | Joseph Atkinson |
|      "I Do, I Do" | November 11, 1977 | Joseph Atkinson |
|      "The Man Who Made Volcanoes" | November 18, 1977 | Joseph Atkinson |