Ad blocker interference detected!
Wikia is a free-to-use site that makes money from advertising. We have a modified experience for viewers using ad blockers

Wikia is not accessible if you've made further modifications. Remove the custom ad blocker rule(s) and the page will load as expected.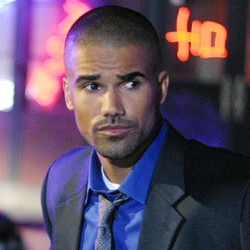 Shemar Moore
(
b.
April 20, 1970) portrayed
Jesse Reese
on the series
Birds of Prey
and voiced
Cyborg
for the animated movie
Justice League: War
.
He is better known for portraying Supervisory Special Agent Derek Morgan on the series Criminal Minds.

(External Links: The actor's entries on IMDb, Wikipedia, and Criminal Minds wiki)


Selected Filmography
| Project | Date | Role |
| --- | --- | --- |
| Birds of Prey | 2002-2003 | |
|      "Pilot" | October 9, 2002 | Jesse Reese |
|      "Slick" | October 16, 2002 | Jesse Reese |
|      "Prey For the Hunter" | October 23, 2002 | Jesse Reese |
|      "Three Birds and a Baby" | October 30, 2002 | Jesse Reese |
|      "Sins of the Mother" | November 6, 2002 | Jesse Reese |
|      "Primal Scream" | November 13, 2002 | Jesse Reese |
|      "Split" | November 20, 2002 | Jesse Reese |
|       "Lady Shiva" | November 27, 2002 | Jesse Reese |
|      "Nature of the Beast" | December 18, 2002 | Jesse Reese |
|      "Gladiatrix" | January 8, 2003 | Jesse Reese |
|      "Reunion" | January 8, 2003 | Jesse Reese |
|      "Feat of Clay" | February 19, 2003 | Jesse Reese |
|      "Devil's Eyes" | February 19, 2003 | Jesse Reese |
| Justice League: War | February 4, 2014 | Cyborg |
| Justice League: Throne of Atlantis | January 13, 2015 | Cyborg |
| Justice League vs. Teen Titans | March 29, 2016 | Cyborg |