Energy Projection
Category page
Talk

0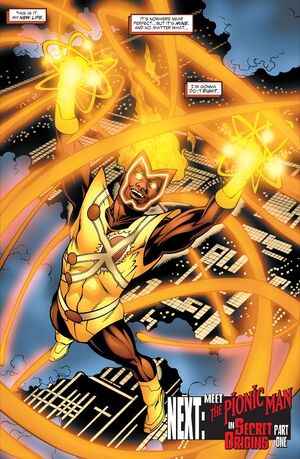 Sometimes called "Energy Manipulation", Energy Projection is the ability to generate and project varying waves of energy from a metahuman's body. Such energy can take the form of concentrated blasts, concussive explosions, waves of force or self-perpetuating beams. These beams can come from anywhere and be used or directed in a large numbers of ways depending on the character whether it's defensive or offensive.
See Also:
Subcategories
This category has the following 5 subcategories, out of 5 total.
Pages in category "Energy Projection"
The following 200 pages are in this category, out of 550 total.
(previous 200) (
next 200
)
7

A

B

B cont.

C

D

D cont.

E

F

G

H

I
(previous 200) (
next 200
)