Enhanced Intellect
Talk

1
76,875pages on
this wiki
Category page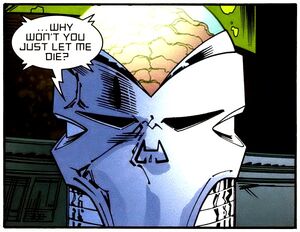 Sometimes called "Genius-Level Intellect", Enhanced Intellect serves as both a power and a skill but vary differently. Put simply, geinus-level intellect represents a greater capacity for cognitive thought, reason, planning and problem solving. This can be achieved either through experience, study or otherwise through natural resources.
Enhanced Intellect represents people whose intelligence is greater than that of normal human capability. Often, this intelligence is developed through external factors such as scientific experimentation or accident. In some cases characters find that their enhanced intelligence is genetic such as with certain alien races.
See Also:
Pages in category "Enhanced Intellect"