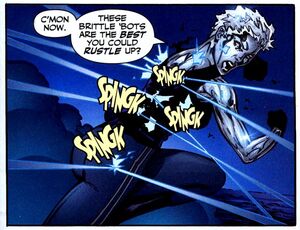 Sometimes called "enhanced durability", Superhuman Durability is a term used to describe the ability of some characters to withstand unnaturally high levels of physical harm. It differs from invulnerability because they can still sustain damage from a sufficient source. Some characters may only withstand sharp attacks, blunt attacks or are vulnerable to energy.
See also:
Pages in category "Superhuman Durability"
The following 200 pages are in this category, out of 1,470 total.
(previous 200) (
next 200
)
(previous 200) (
next 200
)