Transformation
Category page
Talk

0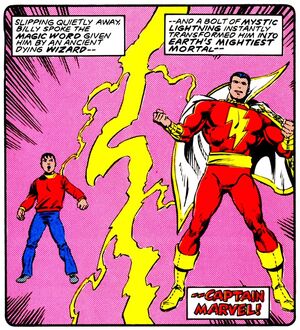 Sometimes confused with "metamorphosis" or "shape-shifting", Transformation is a term used to describe the ability of some characters to alter their physical body into one specific form. Certain characters can only transform once and are stuck in that form for good. Others can transform back and forth either at will or by certain conditions.
See also:
Ad blocker interference detected!
Wikia is a free-to-use site that makes money from advertising. We have a modified experience for viewers using ad blockers

Wikia is not accessible if you've made further modifications. Remove the custom ad blocker rule(s) and the page will load as expected.