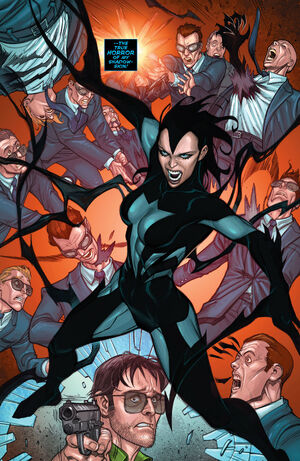 Shadow Thief
uses her shadow-skin to show her victims true terror in order to get the information she needs.
Sometimes called torture, Interrogation is a term used to describe the ability of some characters to extract information from a victim through a variety of techniques. Some characters have a power which aids them, some characters have the knowledge to ask the right questions and some simply torture their informants.
See also:
Ad blocker interference detected!
Wikia is a free-to-use site that makes money from advertising. We have a modified experience for viewers using ad blockers

Wikia is not accessible if you've made further modifications. Remove the custom ad blocker rule(s) and the page will load as expected.