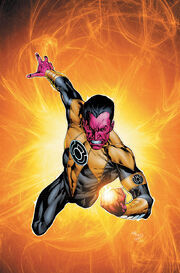 Intimidation is the ability to command respect through the use of fear. This ability proves particularly useful when combined with the skill of Interrogation. Although primarily demonstrated by super-villains and other disreputable characters, some heroes including Batman, Guy Gardner and the Midnighter routinely use the art of intimidation to procure information from a suspect. The ability to "instill great fear" is highly valued amongst members of the Sinestro Corps.
Pages in category "Intimidation"
The following 111 pages are in this category, out of 111 total.
A

B

C

D

D cont.

F

G

H

J

K

L

M

M cont.

N

O

P

R

S

T

U

V

W

Z